As an employee of Southwest Airlines, you can receive a credit of up to $500 towards your first payment for any vehicle acquired through D&M Leasing!
We shop a large network of dealer partners to find you the new or pre-owned vehicle you are looking for at the best possible price. D&M Leasing gives top dollar for your trade-in and helps arrange financing that is custom tailored to you and your driving habits whether that is a lease or a loan! The best feature of our program is convenience. We can do this all over the phone and deliver your new vehicle right to your front door. To qualify for the program, we will need to obtain a copy of your Southwest Airlines ID as proof of eligibility prior to signing.
D&M Leasing is committed to exceeding client expectations and creating an extraordinary leasing experience. We manage our clients' vehicle needs over long spans of time, car after car. Nearly 70% of our business is from repeat and referred clients and after 45 years, we are the largest consumer leasing company in the nation.
One of our core philosophies at D&M is to support and give back to the community. Over the years we have provided support to organizations such as the American Heart Association, Cooks Children's Hospital, Camp fire, St. Jude, Cowtown Warriors, Various Food Banks, and Women's Council. Additionally, we are active in in the support of local schools, church organizations as well as local businesses. D&M contributes through volunteer hours, and donations, big and small. Our purpose is to have a positive impact on the lives of our customers, associates and the community through service and stewardship.
Please fill out the form below to start the "EZ" process now! Make sure you let our representative know that you are a Southwest Airlines employee wanting to take advantage of the Southwest Employee Benefit Program!
Or contact:
Mike Moore
Lease Director
Direct: (817) 509-8890
mmoore@dmautoleasing.com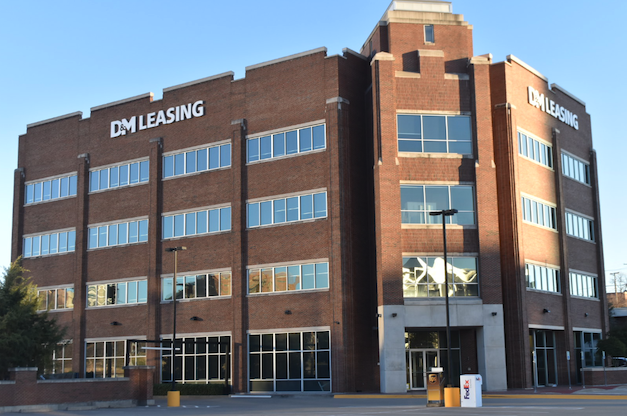 WHAT WILL D&M LEASING DO FOR YOU?
Immediately save your money
Lower your fuel expenses an average of 30%
Lower your maintenance expenses as much as 75%
Cut your replacement cycle in half
Improve safety for your drivers
Keep your fleet fresh with new low mileage vehicles
---