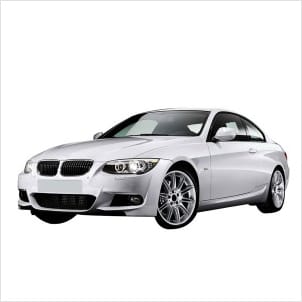 The BMW 3-Series assures our customers a phenomenal driving experience. Taking a seat behind the wheel of a 3-Series, you'll feel a connection to the car and the road, making for a truly memorable experience that one won't soon forget. The BMW 3-Series is a world class luxury car that is extremely versatile on the road. At D&M, we assure you, when you lease a BMW 3-Series, you're in good hands. Get your quote today!
The BMW 3-Series is available in a variety of models such as a sedan, wagon, coupe and convertible body styles with tons of options and engine choices. The BMW 3-series has two gas-powered engines: The 330i, which features a turbocharged 2.0-liter four-cylinder, makes 255 horsepower and 295 pound-feet of torque, and the M340i, which is paired with a turbocharged 3.0-liter inline-six that can produce 385 horsepower and 369 pound-feet of torque. Moral of the story, this vehicle can move!
At D&M, our customer support team can help you find the perfect BMW 3-Series lease to fit your vehicle needs. Not only will the D&M team find the perfect BMW 3-Series lease for you, we will deliver your new vehicle straight to your door! Lease a BMW 3-Series today!