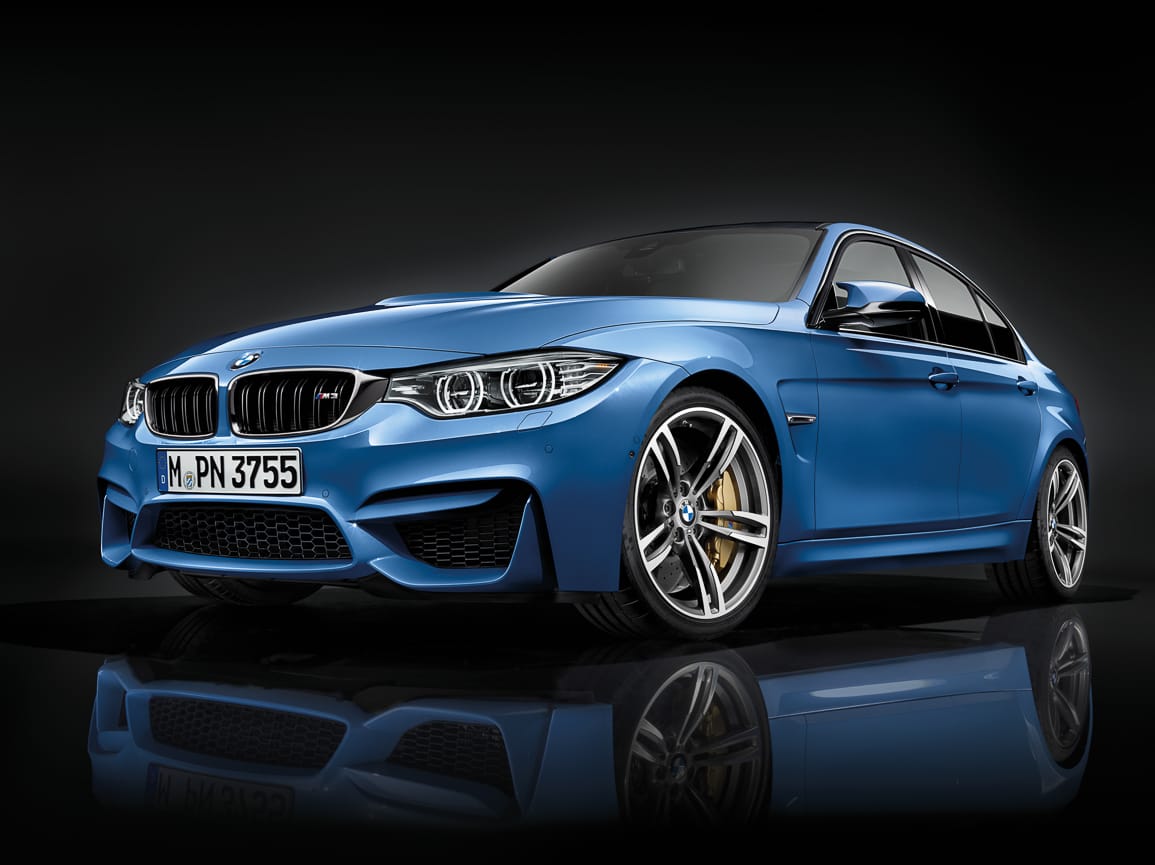 If you're looking for a car that offers style, class, and speed, the BMW M- Series is the vehicle for you. When leasing a BMW M-Series from D&M, your vehicle will outshine the competition every time you take it out for a spin. From coupes and convertibles to sports friendly vehicles, the M-Series vehicle delivers high performance that will have you coming back for more. Get your quote today!
BMW M3 Lease:
The BMW M3 is unrivaled in the industry. The BMW M3 is available in three different models: the base M3, the M3 Competition and the M3 Competition xDrive. All three vehicles sport a twin-turbocharged 3.0-liter inline six-cylinder that is sure to bring the pedal to the metal. M3 also features rear-wheel-drive, all-wheel drive, and a six-speed manual transmission is standard in the base M3 sedan. BMW's M3 series delivers power, handling and overall performance that keeps customers coming back for more. The M3 also showcases all the latest technology, ensuring a relaxing and luxurious ride every time you're on the road. Lease your BMW M3 Series today!
BMW M4 Lease:
The BMW M4 is another top choice for BMW customers, but unlike the M3, the BMW M4 is available in a coupe or convertible.The M4's cockpit, much like the M3, is easy to understand and makes for a relaxing, worry-free drive. The technology featured in the M4 grants the driver complete control of the car and its systems. The M4 includes safety features like blind-spot monitoring, lane departure warning, rear automatic emergency braking, and automatic high beams that assure you and your passengers arrive safely at your destination.
BMW M5 Lease:
The BMW M5's have an array of features that maximize speed and performance while maintaining a classy drive. The BMW M5 is equipped with M xDrive, BMW's performance-oriented all-wheel drive technology, which includes standard features like adjustable 4WD, 4WD Sport, and 2WD modes for a smooth ride. With the safety of you and your passengers in mind, the BMW M5 also showcases several safety features including Frontal Collision Warning, Active Blind Spot Detection, and Lane Departure Warning.