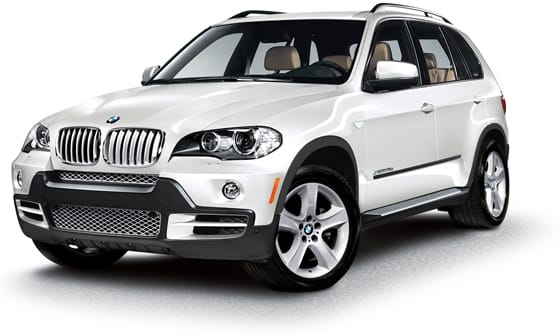 If you and your family have an active lifestyle and want a vehicle to keep up with your daily activities, the BMW X5 Series is the perfect solution for you. The X5 showcases amenities that will upgrade your active life with class and style. Leasing a BMW X5 Series is the most rewarding choice you can make, with luxury in every crevice and performance that dominates the roadway. These features include a head-turning exterior and entertainment features that keep you busy for hours. Lastly, the X5 comes with a variety of engine speeds, including the 4.4-liter V-8 engine, allowing you to control the roadway and get where you're going fast. Leasing an X5 Series will make all of your worries disappear. At D&M Auto Leasing, we will find a BMW X5 lease deal to fulfill your leasing needs. Get a quote and make no down payment and zero payments for 90 days.
The X5 Series impressive performance ensures you get exactly where you need to go, when you need to be there. An eight-speed automatic transmission with Adaptive Transmission Control is also available for performance and efficiency. In addition, the X5 Series includes hill descent control, lightweight multi-link integral rear suspension, and four-wheel anti-lock ventilated disc brakes and electronic front and rear proportioning. When you lease a BMW X5 Series vehicle, you receive safety and performance for a bright future.
Ready for a mini-vacation? Grab your friends and hit the road in your new X5! With the efficiency of the X5 Series, you can take the drive of a lifetime. The X5 Series showcases an astounding audio system with an anti-theft AM/FM stereo, a CD/MP3 player audio system with Radio Data System, and the iPod and USB adapter, along with satellite radio preparation and HD Radio with multicast FM station reception. Go ahead, turn it up. When you lease a BMW X5 Series, you get it all.
The X5 Series, like all BMW vehicles, makes safety a top priority. That is why safety features abound in these sport activity vehicles. Three-point safety belts and head restraints are positioned at all seating positions to ensure you and your passengers are tightly secure in case of a collision. The front safety belts come with automatic pretensioners, while the front and rear compartment Head Protection System is in place with front side-impact airbags. The X5 also features a crash sensor to activate Battery Safety Terminal disconnect from the alternator and fuel pump, and starter disconnect from the battery, central locking system with a center console switch, and the BMW assist safety plan. Keeping you and your passengers safe in your BMW X5 Series is the desire of both BMW and D&M Auto Leasing.
Lease a BMW X5 Series from D&M Leasing today and enjoy the luxury of an upgraded interior, an aerodynamic exterior, and performance built for action and style. When you're driving an X5, you're driving perfection. If you are looking for safety and technology, the X5 offers all of that and more. With entertainment features that assure both you and your passengers experience the finer things in life, find your BMW X5 lease with D&M today!