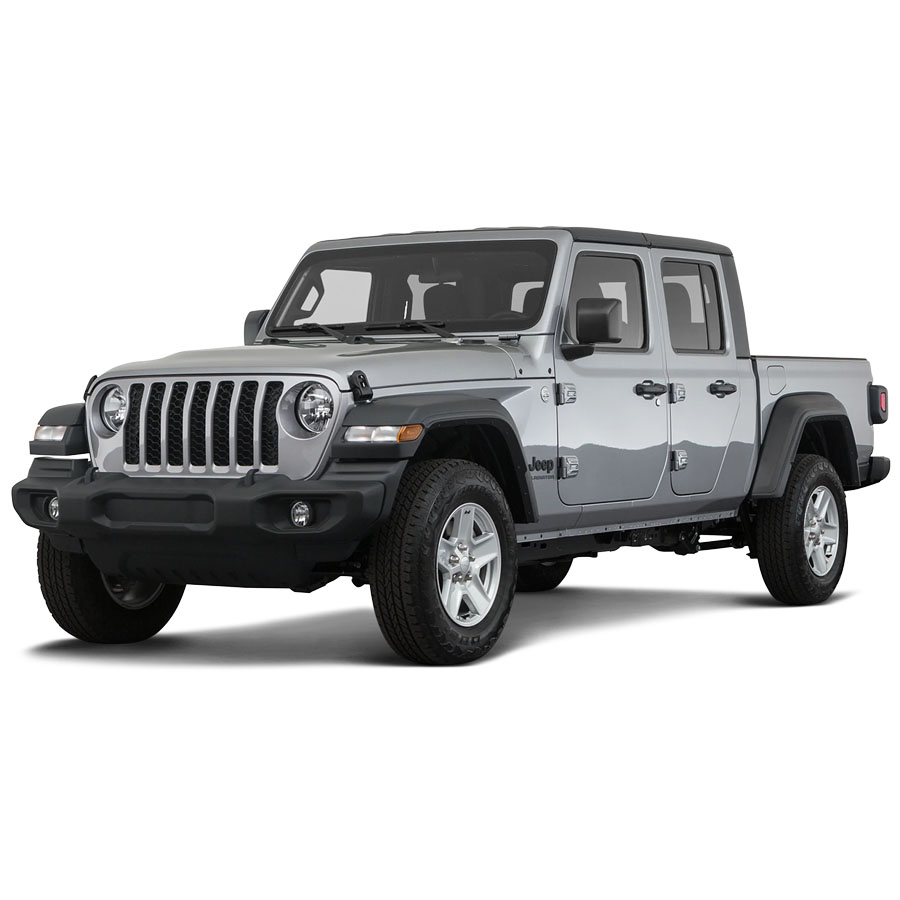 If you ever need to shake the monotony of your day-to-day life – go on an adventure – there's no better way to do it than in the only open-air pickup in the industry, the Jeep Gladiator. Built with adventure in mind, every aspect of the Gladiator is engineered for exploration. Where you're going, you won't need roads.
If you're in the market for a new vehicle, let the customer support team at D&M help you find the perfect Jeep Gladiator lease to suit your desires. If there is a specific color or amenity that you want, the team can make sure it is included, all while saving you the hassle of bouncing from dealership to dealership. Once you've made your decision, we'll deliver your new Jeep Gladiator lease right to your doorstep.
There are a number of advantages to leasing a Jeep Gladiator from D&M rather than buying one from a dealership. When you lease a Jeep Gladiator from D&M Auto Leasing, you're afforded the option of driving the newest vehicle on the market every few years. Most people believe that it costs more to drive a newer car, but this couldn't be further from the truth. Drivers actually pay less by leasing instead of buying, sometimes as much as 50% of the monthly payment. Furthermore, when you reach the end of your Jeep Gladiator lease, you won't have to deal with getting rid of your used vehicle. Simply return it to D&M, and we'll take care of the rest.
Drive a brand-new Jeep Gladiator with all the amenities, for less money, and never be upside down again. Get to D&M Auto Leasing and discover our Jeep Gladiator lease deals today!