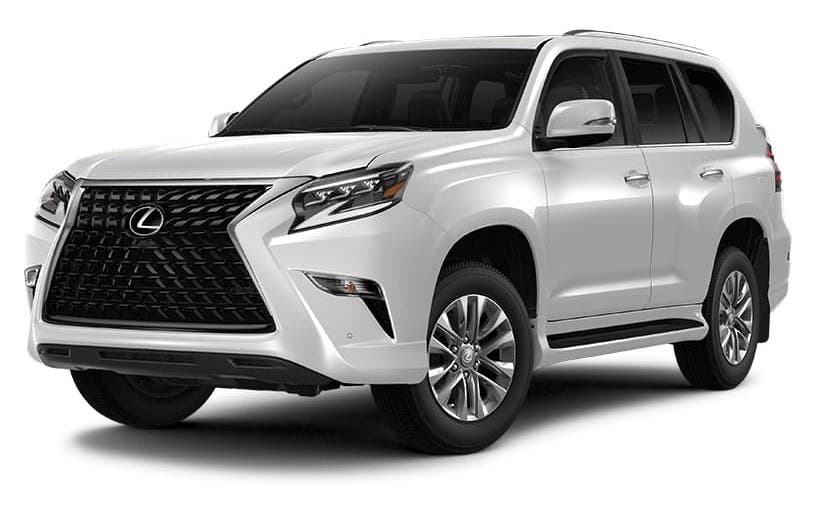 Excellence requires patience. Style requires a discerning eye for detail. And sophistication requires an intimate understanding of the finer things in life. Crafting something that epitomizes all of these things at once is a rare kind of alchemy.
Meet the Lexus GX 460.
The new Lexus GX 460 is a luxury SUV that was artfully crafted to master the demands of the modern world. Powerful and rugged. Stylish and evocative. Commanding and comfortable. It's loaded with amenities and the most comprehensive safety system ever included in a GX. Every detail is crafted to enhance the driving experience. So sit back, relax, and strap on your seatbelt, you've never been in a ride like this before.
If you're in the market for a new vehicle, let the customer support team at D&M help you find the perfect Lexus GX lease to suit your needs. If there is a specific color or amenity that you desire, the team can make sure it is included, all while saving you the hassle of bouncing from dealership to dealership. Once you've made your decision, we'll deliver your new Lexus GX lease right to your doorstep.
There are a number of benefits to leasing a Lexus GX 460 from D&M rather than buying one from a dealership. For starters, leasing from D&M gives you the option to drive a new SUV every few years, allowing you to always drive the newest vehicle on the market. Most drivers are under the impression it costs more to always have a newer SUV, but this couldn't be further from the truth. Drivers pay less by leasing over buying, often 30-60% less than for a purchase loan on the same SUV. Furthermore, when you reach the end of your Lexus GX 460 lease, you won't have to deal with getting rid of your used vehicle, simply return it to D&M, and we'll take care of the rest.
Drive a brand new Lexus GX with all the amenities, for less money, and never be upside down again. Get to D&M Auto Leasing and discover our Lexus GX 460 lease deals today!