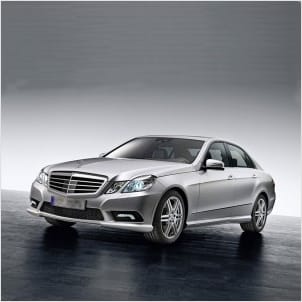 Whether your driving preference is based on safety, performance, or prestige, with the Mercedes-Benz E-Class, you don't have to decide, as it seamlessly blends all of them to deliver an unparalleled driving experience. Get a new Mercedes E-Class lease with D&M and discover an affordable way to finally drive the car of your dreams.
The Mercedes-Benz E-Class is the perfect amalgam of speed, power, and style. The E-Class is equipped with high-performance technology powerful enough to deftly handle any challenge the road or weather presents without sacrificing safety. Revel in the seamless gear shifting and the responsive acceleration of the seven speed automatic transmission, pioneered by Mercedes-Benz. With so many amazing features, the E Class from Mercedes-Benz is a must-have.
But why overpay for it?
You can enjoy all of the same technology, safety, and comfort with a Mercedes E-Class lease deal from D&M, for a fraction of the cost. Choose from four different trim levels and body styles, customize it to your preferences, and D&M will deliver your Mercedes-Benz E-Class right to your doorstep.
Skip the dealership, the hassle, and the sky-high prices. Get to D&M and let them give you the car you want at a low monthly price. You might expect that driving the latest Mercedes would amount to a higher monthly payment, but leasing with D&M provides you with a significantly lower cost compared to owning the vehicle. Then, when your lease is up, and you're ready to upgrade to the latest E-Class, simply return the vehicle to D&M, and we'll take care of the rest.
Your lifestyle upgrade awaits, fill out a free auto lease quote today and be one step closer to the Mercedes E-Class lease deal you've been looking for.