Nissan Altima Car Leasing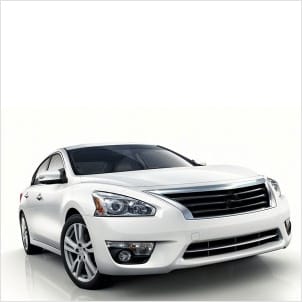 The Nissan Altima is Nissan's best selling car and has distinctive and sporty design with a wide range of available features and technology. Trying to get the one you want with all these options can be very time consuming. Let D&M Auto Leasing help! The customer support team at D&M can help to find you the perfect Nissan Altima lease to fit your needs. Not only will the D&M team find the perfect Nissan Altima car lease for you, they will deliver your new Altima to your door step.
There are a few benefits to why you would want to lease a Nissan Altima from D&M Auto Leasing rather than buy a new Nissan Altima from a dealership.
D&M can help you find the exact Nissan Altima you are looking for. If there is a specifc color or amenity that you want to be sure to have, the team can make sure it is included. All this while saving you the time and hassle of having to go dealership to dealership!
By leasing a Nissan Altima from D&M Auto Leasing you allow yourself to drive a new car every few years. This means that you are always driving the newest vehicle on the market. This is beneficial as new features are being added year after year. Most drivers are under the impression that it costs more to always have a newer car, but this could not be further from the truth. Drivers pay less by leasing than if they buy, often 30-60% less than for a purchase loan for the same car and same term.
At the end of your car lease, you don't have to deal with getting rid of your used Altima, as you just turn it back in at the end of your lease period.
Drive a brand new Nissan Altima with all the bells and whistles, for less money, and never be upside down again. D&M Auto Leasing is the largest auto leasing company in the nation and we can help you find the exact Nissan Altima that you are looking for.
Register today for a free, no obligation lease quote.
RESEARCH YOUR NISSAN ALTIMA CAR LEASE HERE:
Fill out the brief form above to gain access to our Custom Lease Builder Tool.
Use our QUICK SEARCH for information on the Nissan Altima
Use our COMPARISON TOOL to compare specifications, Photos, Pricing and More
Get a Lease Quote and SAVE UP TO 50% Compared to Buying!