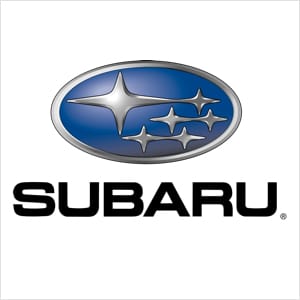 Driving a Subaru isn't a task you should take lightly. With powerful features that keep you safe, entertained, and leader of the roadway, there comes incredible responsibility. If you're ready for life's next adventure, you're ready for Subaru.
Say goodbye to the chore of driving. With Subaru on your side, driving is a recreational activity. Take the kids to soccer, go off-roading, or experience the road trip of a lifetime. When you have a Subaru vehicle, driving is never mundane.
From incredible safety features including symmetrical all-wheel drive, a safe, yet powerful engine, EyeSight Driver Assist, and so much more, to the performance features that will leave you breathless, you aren't missing out on anything.
The design of each Subaru vehicle is infused with standard features that add aesthetics and aerodynamics. Choose from among the BRZ, Legacy, Forester, Outback, and Tribeca and get the most of your lease vehicle.
D&M Leasing offers Subaru vehicles for those looking to gain a little out of life. With comfort and prestige, these cars and SUVs offer you the opportunity of a lifetime. Just one test drive in a Subaru and you'll be a fan for life.
The part of leasing a Subaru is that you never sacrifice the latest model. When your lease agreement is up, send your Subaru in and get the latest make and model of your choice. With a low monthly payment, you aren't just living life, you're cheating life. Get spontaneous or enjoy your daily drive; when you're in a Subaru, driving is just more fun.
The BRZ is made for those with a need for speed. Jump in and hit the road. With incredible aerodynamic curves, wheels that add to the beauty of the vehicle, and an interior you'll never want to leave, this vehicle isn't just the standard sports car, it's top of the line.
If technology is at the top of your priority list, the Legacy is the perfect choice. With Bluetooth, an abundance of audio options, voice-activated GPS navigation, and so much more, the Legacy is a home away from home—only better.
Looking for a vehicle that sits a little higher? The Forester offers the perfect balance of design and performance. This vehicle offers a sport-design front fascia and dual exhaust and a 250-horsepower Subaru Boxer engine. Command the road in the Subaru Forester.
Of course, if you want the best of on- and off-road driving, the Outback is a flawless vehicle. This SUV takes you exploring without sacrificing your safety. With numerous features in design, safety, and technology, an adventure in the Outback sets the bar for all adventures in life.
Classic and tasteful, the Subaru Tribeca is breathtaking with a luxurious interior and sleek exterior design. Unparalleled, the Tribeca is the perfect vehicle for talking life one mile at a time.
Subaru vehicles keep your needs in mind, while offering you a little something extra. Enjoy technology and entertainment you can't find anywhere else and travel onward in style.