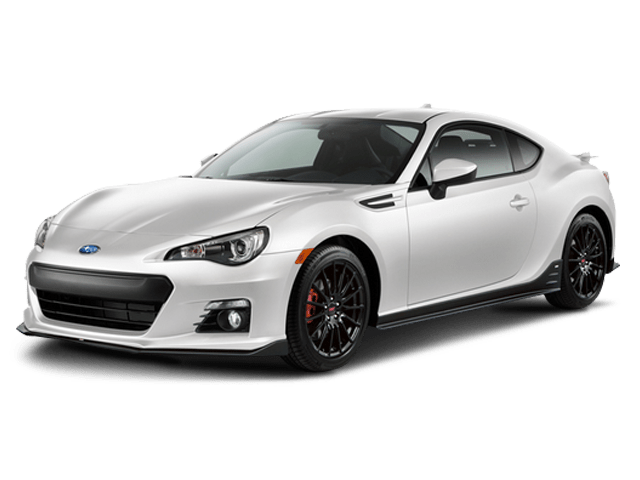 Looking for the perfect sports vehicle to keep you fully satisfied? When you lay eyes on the Subaru BRZ, you will never feel so complete. In fact, this seductive sports car is especially dressed to impress. With a sleek design, including minute detailing in the headlights, curves, and interior seats, this car is prepared to meet all of your needs. Take a seat in the position of power and get ready for the ride of a lifetime.
The performance on the BRZ will send chills down your back—in the best of ways. The direct-injected Subaru Boxer engine, sport-tuned suspension, low center of gravity, and front-engine rear-wheel drive blend perfectly to get you exactly where you need to be. The front-engine rear-wheel drive is designed to improve response with engineered power rear wheels. With a 2.0-liter DOHC aluminum-alloy 16-vavle engine with a dual activate valve control system and direct- and port-injection technology for improved power, the rev of this engine is music to your ears.
As important as performance is to Subaru, safety is takes first priority. The Subaru Boxer engine offers a low center of gravity for improved response. Sitting low in the frame helps it drive under the chassis in a front-end collision. With safety features like vehicle stability control, a security system, and the advanced protection system with six airbags and sensors to help deploy the airbags effectively, this sports vehicle isn't just a thrilling drive, it's backed with incredible safety standards. Smart braking systems are in place, including the antilock braking system and electronic brake-force distribution, to ensure your travels are just as you imagine.
As you maneuver your way down the road, don't be surprised when admirers take a second glance. The design on the Subaru BRZ is intoxicating. From the six-speed transmission to the high-intensity discharge headlights, you ride in style. The front-engine, rear-wheel drive, and direct-injection Subaru Boxer, 16-valve engine with pistons that move from side to side for a smooth ride all make this Subaru a must have. Take a look at the interior and you'll be set for any road trip you find yourself craving. With the sport-design instrumentation and leather-trimmed upholstery, along with the technology features, life just got entertaining.
The technology in the BRZ is above par. With incredible Bluetooth technology, automatic climate control, and keyless access and start, your driving experience is seamless and enjoyable. As you and your friends pile in and buckle up for safety, enjoy choosing between the premium audio, SiriusXM, and HD radio. The 8-speaker audio system includes an in-dash CD player, MP3 playback capability, XM NavTraffic, HD radio with iTunes tagging capability, USB port, auxiliary jack, and voice-activated GPS navigation. Say hello to the future of driving.
Driving a Subaru BRZ is pure entertainment. From the comfort of the interior upholstery to the performance of the engine, each element was created for your pleasure. Enjoy hours of endless music from your own personal library and SiriusXM and get direction to anywhere in the world.