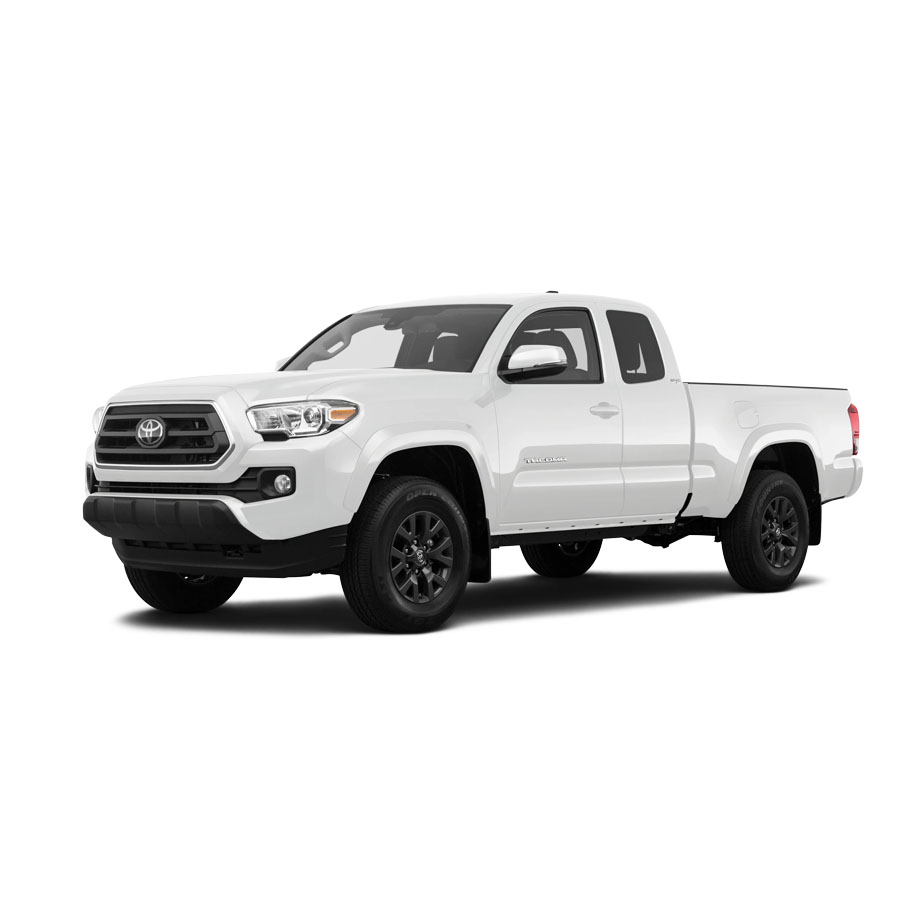 The new Toyota Tacoma is nothing short of praiseworthy. When you find your Toyota Tacoma lease deal  with D&M, prepare to discover a truck with the versatility your life demands. Whether your drive entails tough terrain, a heavy towing capacity, or just a quick trip to the store, the new Tacoma has what it takes to get you there. The Tacoma is well equipped to cater to your needs, with four different body styles to choose from and a 4-cylinder or V6 engine option. At D&M, it's our job to make your leasing experience simple and easy. We assure our agents will help you find the perfect Toyota Tacoma Lease deal.
Additionally, the Tacoma's spacious interior and dominating off-road capability is complemented by a durable and reliable build that ranks among the best mid-size trucks. Your new Tacoma is prepared to conquer any turf, with a finely tuned suspension and Active Traction Control working in tandem, to bring you a safe and seamless drive. This mid-size truck provides the powertrain you need without the gas-guzzling fuel issues you don't. You'll find it effortless to haul and tow without a hitch.
As the nation's largest auto leasing company, D&M will locate the truck model of your choice and deliver it right to your doorstep. Let our team work with you to customize a lease agreement that fits your lifestyle and budget, and forget the hassle of traveling from dealership to dealership. You'll instantly see how an auto lease with D&M can significantly lower monthly payments compared to owning a new Toyota Tacoma. When your lease is up, simply return your used vehicle to D&M, and we'll take care of the rest. D&M makes it affordable to drive the newest vehicles with the latest driving technology without the hassle of dealerships or expensive bills.