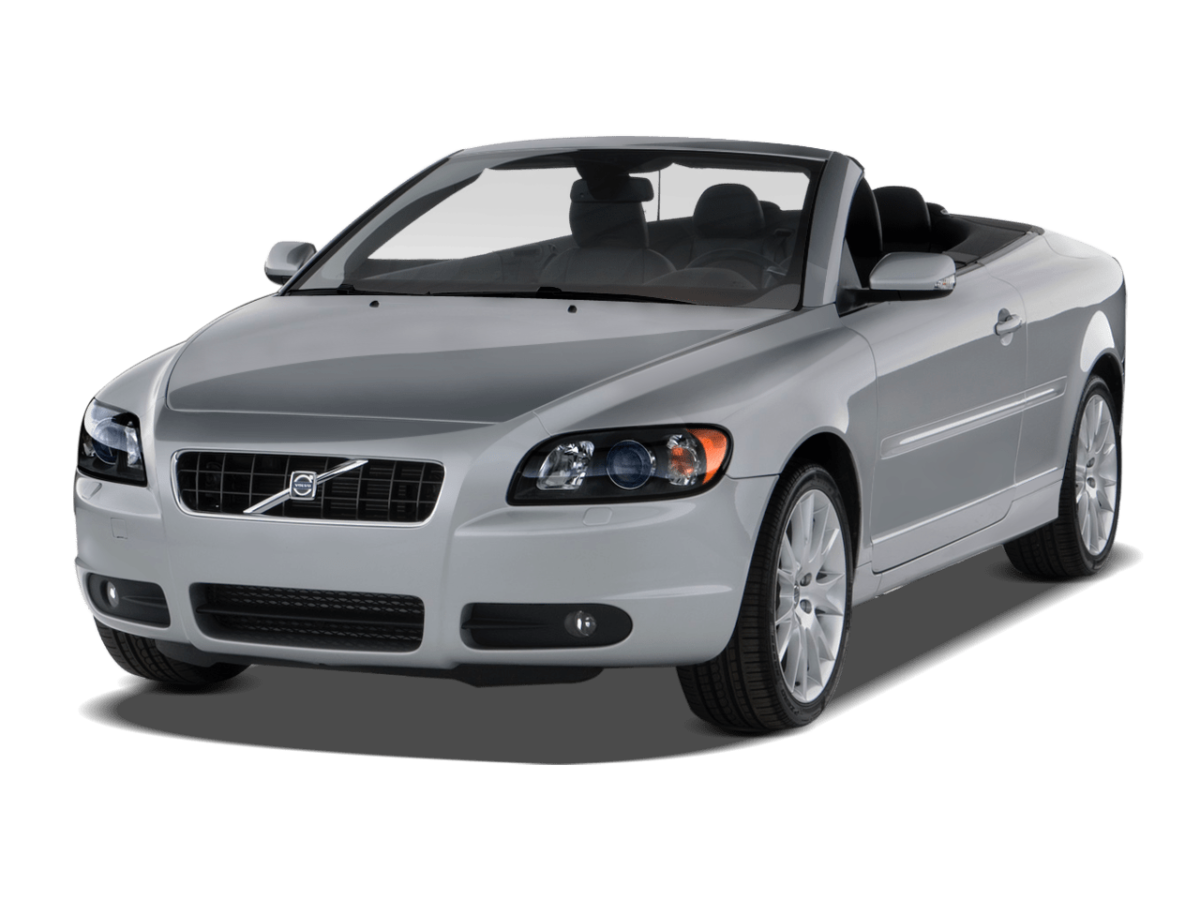 With an aerodynamic body and a luxurious interior, the Volvo C70 is a car no one can resist. Sleek curves give the exterior style, while the interior is filled with features that far exceed any other in its class. If you're ready for the trip of a lifetime, leasing the Volvo C70 will get you exactly where you need to be.
The performance of the C70 includes the five-cylinder turbocharged petrol engine, with 227 horsepower. With the sound of this engine, nothing is getting in its way. With Dynamic Stability and Traction Control and Electro-hydraulic power steering, the Volvo C70 is taking over the road, with power and poise.
Technology is a word that embodies the C70. With cruise control, keyless drive, and power windows, you're not just leasing a car, you're leasing the future. Blind Spot Information System is in place to help you control the road. With the illuminated vanity mirror, multi-functional door mirrors, power retractable door mirrors with ground lights, and the headlamp level adjuster, there's no way you won't be noticed. The Volvo C70 never goes unnoticed, with the sleek exterior and the accents that give it is luxury, you're sure to turn a few heads.
The Volvo C70 is ready to meet all of your needs. Feel the need for speed? The C70 has it. Need some entertainment. No problem! From the console-integrated 4X20W audio system with six loud speakers, and the added bonus of an auxiliary input, not only can you listen to your favorite music, but you can do so with the music blaring. USB and iPod music interface are also included. And to keep you safe while enjoying yourself, the steering wheel remote control keeps your hands on the wheel at all times. Other features include audio streaming, active subwoofers, a CD player with MP3 functionality, a Bluetooth hands free system, Road and Traffic Information and Volvo On Call with mobile app.
The interior of the Volvo C70 makes sure you are comfortable for the road ahead. With ergonomically designed seats, and a choice between flex-tec or leather upholstery, you'll be nice and cozy for wherever life takes you. But don't go alone. With plenty of room, you can take your family and friends with you. Storage in the C70 includes front door panel storage, illuminated lockable glove box, storage behind the front center console, and front seat back storage pockets. With plenty of storage and plenty of friends, you're bound for a good time.
As with all Volvo vehicles, and equally important to D&M Leasing, safety is incorporated and innovate to keep you and your passengers safe and secure. Anti-locking brakes with Emergency Brake Assistance is a preventative measure to keep you from any collisions. Head restraints, the Whiplash Protection System, and a Door-mounted inflatable Curtain are in place to protect you and your passengers. The Volvo C70 makes sure that you are safe, comfortable, and get exactly where you need to be when you need to be there. The Volvo C70 making history with every mile.