Volvo S Series Car Leasing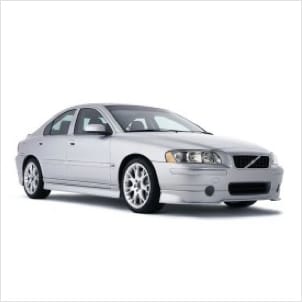 The new Volvo S Series is turbocharged and dressed to impress. Achieving class-leading honors in price, performance, luxury and safety, the S Series trumps most vehicles who dare to compare. In fact, the only thing more impressive than the S Series itself is its modest price tag.
The S Series has been awarded top honors in interior quality, safety, performance, and value from leading industry experts. The S60 was named best-in-class in fuel efficiency, acceleration, and coverage with a 5-year warranty. Let D&M help you lease the car that's instant gratification with every turn of the ignition.
Volvo's reputation for safety remains an integral part of the S Series, while the powerful turbocharged engine and finely tuned sport suspension make this car a maven of the road. Hold onto your wits as 236 lb.-ft. of pavement-peeling torque remind you of your wise investment every time you rev your engine. It doesn't stop there; intuitive controls and an upscale interior provide the icing on the cake and sends your satisfaction into overdrive.
"Safety first" are words to live by, and at Volvo they're words to drive by. The S Series makes break-through safety technology standard on all models without having to tack on optional features that increase the price-tag. Your new Volvo can bring your car to a complete stop when a collision is detected at low speeds. Numerous other innovations help you avoid, detect, and correct situations that land most cars in the repair shop.
As one of the largest auto leasing companies in the nation, D&M can locate the exact S Series of your choice and save you time by delivering it right to your doorstep. Our friendly team will customize a lease agreement that compliments your lifestyle so you can feel comfortable with your new investment. When your lease is up in a few years, simply return your S Series to D&M and we'll take care of it for you. Let D&M help you lease luxury for less, fill out a free quote today.
The new Volvo S Series – it's a sure thing.
RESEARCH YOUR VOLVO S SERIES CAR LEASE HERE:
Fill out the brief form above to gain access to our Custom Lease Builder Tool.
Use our QUICK SEARCH for information on the Volvo S Series
Use our COMPARISON TOOL to compare specifications, Photos, Pricing and More
Get a Lease Quote and SAVE UP TO 50% Compared to Buying!