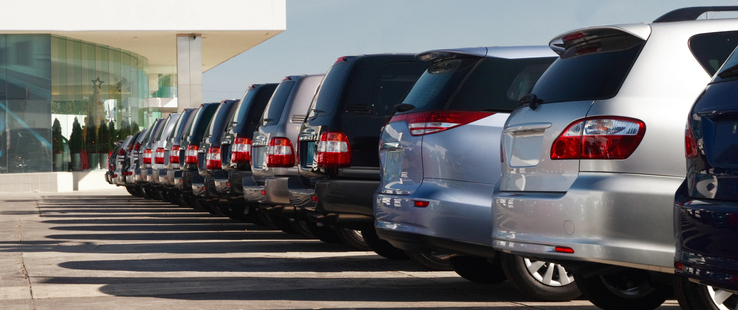 Buying Lease Returns
Most leasing companies deal with local auto auction facilities to liquidate their return investment. Those local auction houses pick the best cars, raise the prices, and sell those vehicles for as much profit as possible. Guess who buys those vehicles from auction?  Local auto dealers!
Many of the vehicles you see at local used auto dealerships come from lease returns. By the time the end purchaser ever sees the car, it has already passed through numerous hands, and the price has been raised considerably. After all, this is a business, and every one of these companies expects to make money. The end purchaser ends up paying that money and ultimately paying more for the car than need be. But there are even more issues with this system as you will see.
Many times the cars are purchased from auction sight unseen, in large lots of vehicles, or with an assumption that the vehicle is in good condition.  That isn't always the case, and many times the cars have issues which must be fixed.  Sometimes they are fixed correctly before sale to the end customer, and other times they are not fixed properly, or at all.  You may end up paying retail prices for cars which have not been thoroughly checked out and serviced.
Lease Cars for Sale at D&M Auto Leasing
At D&M Leasing, we cut out the middle man and make our lease return cars available for sale directly to the public.  All of our vehicles are checked out, cleaned up and certified to be in working order and as described in our listings. Carfax reports are available on our vehicles as well, so you'll know exactly what you are getting when you buy from D&M.  By selling direct, and removing the auction and dealers, we can offer pricing that is affordable to just about everyone. We can even help with financing.
Our list of available leased cars is updated often, and cars are listed for 14 days.  
View D&M's lease return inventory and enjoy the benefits of quality used cars at exceptional prices!