D&M Leasing Named Top Employer by The Dallas Morning News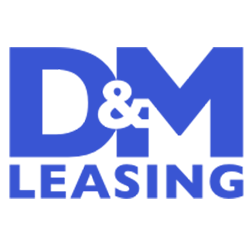 Dallas Morning News Names D&M Auto Leasing Top Employer in Dallas.
We are very proud to announce that D&M Auto Leasing was selected as a Top Employer by The Dallas Morning News in the 11th Annual Top 100 Places to Work across North Texas. The award is based on feedback from our awesome employees who voluntarily provided anonymous feedback. Our employees completed a company review about their job, work environment and employer over the past year. In 2019, the event received the largest number of entries in history. The results were compiled by research partner Energage.
D&M's accomplishment as a first-time winner is extremely meaningful. The awards were divided into three categories, Best Large Companies, Best Midsize Companies and Best Small Companies.
D&M finished #19 in the Midsize Category.
"D&M Leasing has earned many awards over the years. This award means more to me than any other recognition we have received. This recognition tells the community we serve that our companies' strength is built on the hard work, dedication, commitment and engagement of team members who serve our customers exceptionally well. It conveys that you believe in what you are doing, are passionate about your business, and take pride in your work,"
-CEO Mike Hernandez
Learn more about D&M Auto Leasing's award in the following link:
D&M video:
https://www.dallasnews.com/business/top-100/2019/11/14/dm-leasing/
Top 100 Places to Work: