Government Fleet Vehicles Program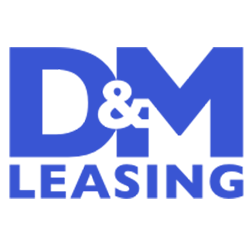 Government Fleet Vehicles Program
Buying a new vehicle requires a large upfront cost which many businesses cannot afford. The value of new vehicles depreciates with time, making the initial investment less valuable. Some businesses opt for vehicle upgrading, which can mean going through a tough process of selling your current fleet and purchasing a new fleet. When your business' fleet replacement funds are low, you can turn to another method to buy vehicles – government fleet leasing.
Benefits of Government Fleet Leasing Vehicles
There are many benefits to leasing a government fleet vehicle. Generally, they require less money upfront and allow for easy upgrades every two or three years at the end of the lease. Newer vehicles with lower miles will lower cost of repair and maintenance, which is an added benefit for businesses struggling to meet maintenance needs.
It is not easy to find the right company who will work out the best leasing solution for you or your business. This is where D&M's Government Fleet Leasing program comes into the picture.
About D&M Government Fleet Program
With over 40 years of experience, we offer the best leasing solutions for businesses. As one of the largest consumer leasing companies in Texas, we can help meet the fleet management needs of commercial and government vehicle fleet.
We have grown to become renowned within the fleet management industry for serving the needs of people, businesses, and government. Our goals are to exceed our clients' expectations and perfect the art of leasing government fleet vehicles.
D&M Auto Leasing understands the difficulty of fleet management that government officials face while working on the job. We understand that government officials are being forced to run vehicles far beyond their useful shelf-life. Operating expenses are 4-5 times higher than comparable commercial fleets due to costly repair of an aging fleet.
Solutions to Fleet Management
To help address these issues, D&M has customized, tailored solutions for your business to manage the fleet management's expectations. Our leasing solutions allow your business to get more with less. Our program allows two or three new government fleet vehicles for every one purchased.
D&M Auto Leasing government fleet vehicle solutions will help your business cut vehicle lifecycles in half, saving money on operating expenses associated with aging an unreliable fleet.
D&M Commercial Leasing boasts of many fleet management experts as a team. Our team is ready to work with your business to develop a comprehensive government vehicle fleet program to save you time and money.
Get Started with D&M Government Lease Program
D&M Commercial Leasing targets people or businesses who intend to embark in government auto leasing. They allow you to buy more vehicles up front and allow fleets to improve fuel efficiency while reducing maintenance costs.
D&M provides the best fleet management solutions possible for government fleet leasing. With them, you can always get the exact vehicles you want on lease in a completely painless manner.